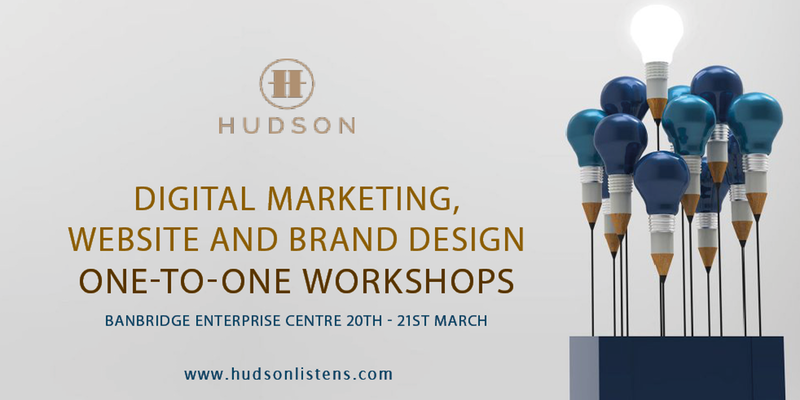 DIGITAL MARKETING, WEBSITE & BRAND DESIGN: One-to-one workshops
I am running a one-to-one workshop event in Banbridge Enterprise Centre (20th-21st March) for local businesses seeking support with Marketing to boost sales AND leads. The workshops are designed to train and support businesses to create a strong presence online without having to invest heavily on expensive ad campaigns including how digital marketing, an updated website and a strong brand presence can help boost business sales. 
The Workshop will also benefit those with new websites or seeking a new website and provides them with all the details they need to know in order to get their websites working the way they should be – generating sales leads! 
The sessions last around 90 minutes per each business and we offer a summarized marketing plan which will include details and resources of what we will have discussed with you and costs just £50.00.  To book register your interest online and complete the booking form and a member of HUDSON will be in touch to choose a date and time suitable. 
Full information and booking: DIGITAL MARKETING, WEBSITE & BRAND DESIGN: One-to-one workshops