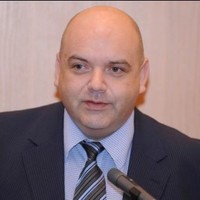 CHIEF EXECUTIVE
CIARAN CUNNINGHAM
Ciaran has over 25 years' experience working with small businesses, preparing business plans and marketing plans including financial projections.  He is a Trainer and Mentor on the Northern Ireland Business Start Up Programme, the Exploring Enterprise Programme and small business support programmes dating back to 1993.
He is currently lead partner for an Erasmus+ Funded Project and a partner in 2 other Erasmus+ Programmes.  He has wide and deep links in the regional community, previously participating as a Board Member for Enterprise Northern Ireland, Down Rural Area Partnership and is a current director of Gilford Community Regeneration Group.  Ciaran is also a member of the Chartered Institute of Marketing.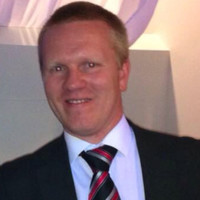 CHAIRMAN
PATRICK GRIMES
Patrick is an experienced Business Professional and Manager who has developed a wide range of business and people skills across a number of challenging roles including running his own business. Highly resilient with exceptional communication and relationship management skills mean that he can offer a strong drive for results. Having worked in fast paced and competitive business sectors, he has demonstrated strong team work skills and the ability to inspire others. Mature business acumen with a good understanding of numbers and finance have enabled him to consistently drive revenue, profits and best value in all the roles he has undertaken.
Effective planning and organisational skills have enabled him to deliver projects on time, on budget and to a very high quality standard. With a strong focus on account management and customer management he has secured significant repeat business in all his positions.
he is continually looking to build upon his business competencies and offer a real contribution to business growth and profitability.
Patrick Grimes( Chairman )
Gerard McGivern (Vice-Chairman)
Kirsty McCool
Julie Kitt
Robert Ervine
Paul Ferris
John Dobson
Michael Donaghy
Seamus Doyle
Aidan Rigney
Catherine Bradford
WORKSPACE
The Centre also provides tailor-made office and industrial workspace for small businesses. Office suites are available ranging in size from 200 to 500 sq. ft. Industrial units range from 588 to 1400 sq. ft and are tailor made to suit a range of manufacturing capabilities.
Our Goal is to Support and Advise