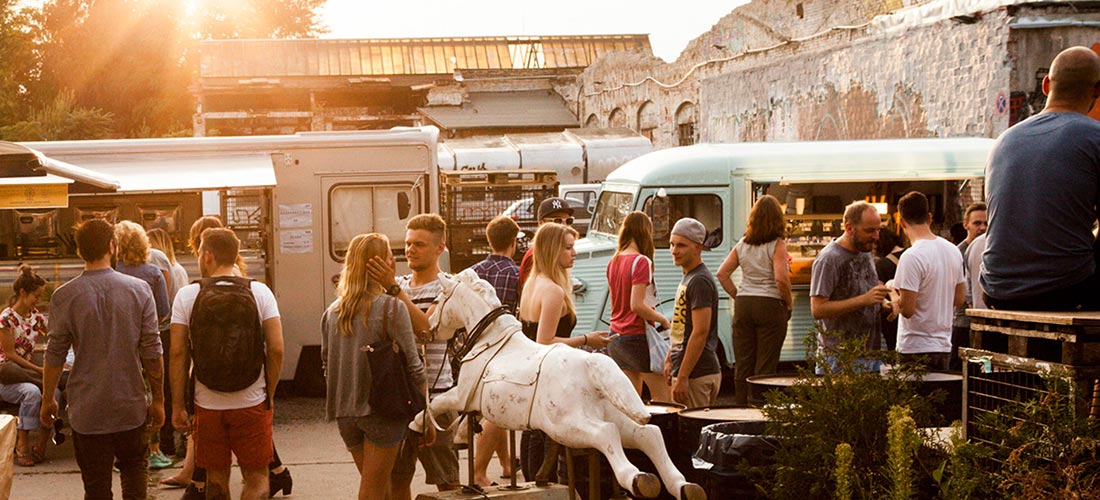 Developing a Streetfood Economy
Banbridge District Enterprises Erasmus+ project Street Food Opportunities For Regions whose objective is to create entrepreneurial opportunities for people to get involved in the Streetfood sector as a stepping stone to entrepreneurship. Is hosting the event "Developing a Streetfood Economy" on March 23rd beginning at 10:30am and closing at 1:00pm with lunch.
It will look at what is needed to support the establishment of Streetfood businesses in terms of providing an environment to develop Street Food economy by decision makers and enhancing the Skills of Traders to develop a successful high quality business.
At the event the Intellectual Output IO1 "Developing Regional Streetfood" will be launched. This is a guide aimed at decision makers that will enable them to examine the conditions within their area for developing a Streetfood Economy. The IO3 "Street food Success What Next?" course the objective of which is to " provide learning materials to help street food entrepreneurs to grow their business successfully" will also be discussed.The purpose of the course is to grow businesses that follow all best practice in terms of Food Standards, successfully add to the economy and provide attractions that can support the Tourism industry by helping define & develop the Food Identity of an area.
The event is aimed at decision makers and also to potential Streetfood Businesses, it is hoped that this will highlight the Streetfood Sector as a force for economic stimulus, regeneration and tourism.
The premise behind the event is:
Advocate for Streetfood as Economic Drivers to decision makers.
Promote good practice in the Streetfood sector – business models
Sharing of best practice – Promotion & Planning events
Attract clients to the use the SFOFR outputs
Develop a Streetfood Event
Speaking at the event will be:
Mark Laurie – Mark is an authority on Streetfood sector from both consulting with local authorities and traders on the development/skilling of the sector. Mark is a Director with NCASS who are the lead partner on the SFOFR Project.
Michele Shirlow – Michele is the Head of Food NI and has extensive experience of working with local & national government in N Ireland and with all aspects of the food sector.
Sophie Rasmussen – Folkstown CIC – developed Belfast Streetfood market – will give perspective on working with Council & Traders
Paula McIntyre – judge of BBC Food and Farming Awards,
Gavin Marshall – Banbridge Environmental Health Department..
John Robinson – Linen Hill Street Kitchen, Streetfood Champion.
Seamus Donnelly – Streetfood Opportunities For Regions Project Officer