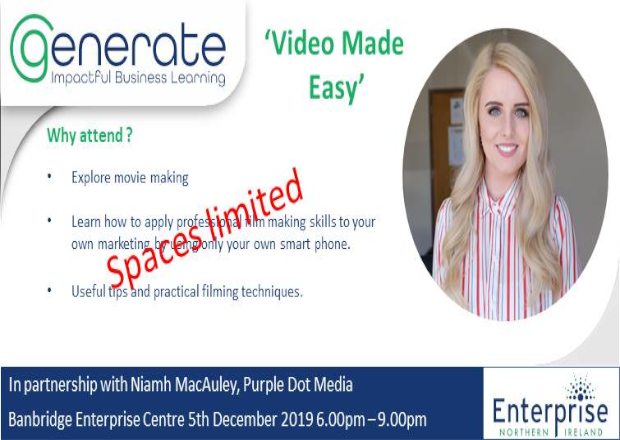 Video Made Easy
Do you want to make professional video content using only your smartphone?
This workshop explores movie making and learning how to apply professional film making skills to your own business marketing by using only your own smart phone. The workshop covers useful tips and practical filming techniques.
What you will know by the end:
• Knowledge of mojo equipment
• Practical ways to film
• Positioning, lighting and angles
• Different kinds of video for social media
• Free Editing websites
• Free Mobile apps
• Computer Editing programmes
• Video editing websites.
Each person must bring their smart phone for practical demonstrations. This workshop is suitable for both android and iPhone
Workshop duration: 3 hours
Get Tickets Here